Marilyn Hempel – Pavement to Paradise Gardens
This is a remarkable transformation of a 1940s bungalow's lifeless pavement driveway into a thriving, sustainable oasis. Marilyn's dedication to creating garden spaces around her home, complete with 17 trees, recycled planters, solar fountains, and raised beds, exemplifies her commitment to carbon sequestration, self-sufficiency, wildlife conservation, and community resilience. Her project showcases the potential to reclaim paved areas without electricity or herbicides, emphasizing water-wise practices and sustainable gardening techniques. Beyond the garden's beauty and environmental benefits, Marilyn's work serves as a testament to the importance of local living and building resilient communities in the face of complex global challenges.
*Chip Grubbs from CALBG will be on site to help answer questions about native landscaping at this home!
Ann Taves and Ray Paloutzian – A Pilgrim Place Eco-Home
Ann and Ray's 1952 Ranch, located in Pilgrim Place, underwent a comprehensive sustainability-focused remodel after their purchase in August 2021. Collaborating with Pilgrim Place's Building and Grounds team, the couple aimed to transform their home into an energy-efficient, all-electric haven. The extensive renovations included new electrical wiring, energy-efficient TruDefinition® DURATION® COOL shingles for the roof, a Trane XV19 variable speed heat pump for heating and cooling, an electric heat pump water heater, and a Frigidaire Gallery Induction stove. They even opted for a solar/wind-powered clothesline instead of a gas dryer and upgraded their garage for a Level 2 charger for their 2023 Chevy Bolt. Additionally, Ann took the initiative to revamp the landscaping, incorporating rainwater conservation measures, pathways, and native, drought-tolerant plants. This ongoing project showcases their commitment to sustainability and energy efficiency in their 1,200 sq. ft. home.
Ross Pringle – Energy, Water and Active Transportation
This home exemplifies a commitment to sustainability and energy efficiency. In terms of energy, the house has undergone significant upgrades, including the addition of loose cellulose insulation in the attic, a 5.2 kW solar panel system with REC panels and Enphase inverters, a reflective shingle roof, and a Carrier HVAC 5-stage heat pump that replaced a gas furnace and AC. Furthermore, the transition to an electric induction range, LED/CFL lighting, and point-of-use electric tankless water heaters in the kitchen and master bath reduced energy consumption. Ross also adopted water-saving practices, such as drip irrigation, native drought-tolerant landscaping, dual flush toilets, and water-saving fixtures in the master bath, showcasing a holistic approach to sustainability in both energy and water conservation at his residence.
*Active SGV will be on site with e-bike test rides at this home!
Diana Dykstra–Energy Independent Modern Abode!
This home boasts an impressive commitment to sustainability and energy efficiency. Equipped with solar panels and two Tesla batteries, the homeowner has achieved remarkable energy independence, with a monthly electric bill consistently below $40. The landscape further reflects eco-conscious choices, featuring drought-tolerant plants and an efficient water-wise drip system that ensures responsible water use for all the plants, minimizing water wastage. Although vegetable planters with a drip system were installed, they weren't utilized this year, but the home's overall sustainability efforts shine through its reduced reliance on traditional energy sources and water conservation practices.
The 2023 Green Home Tour is made possible by the generous support of our sponsors: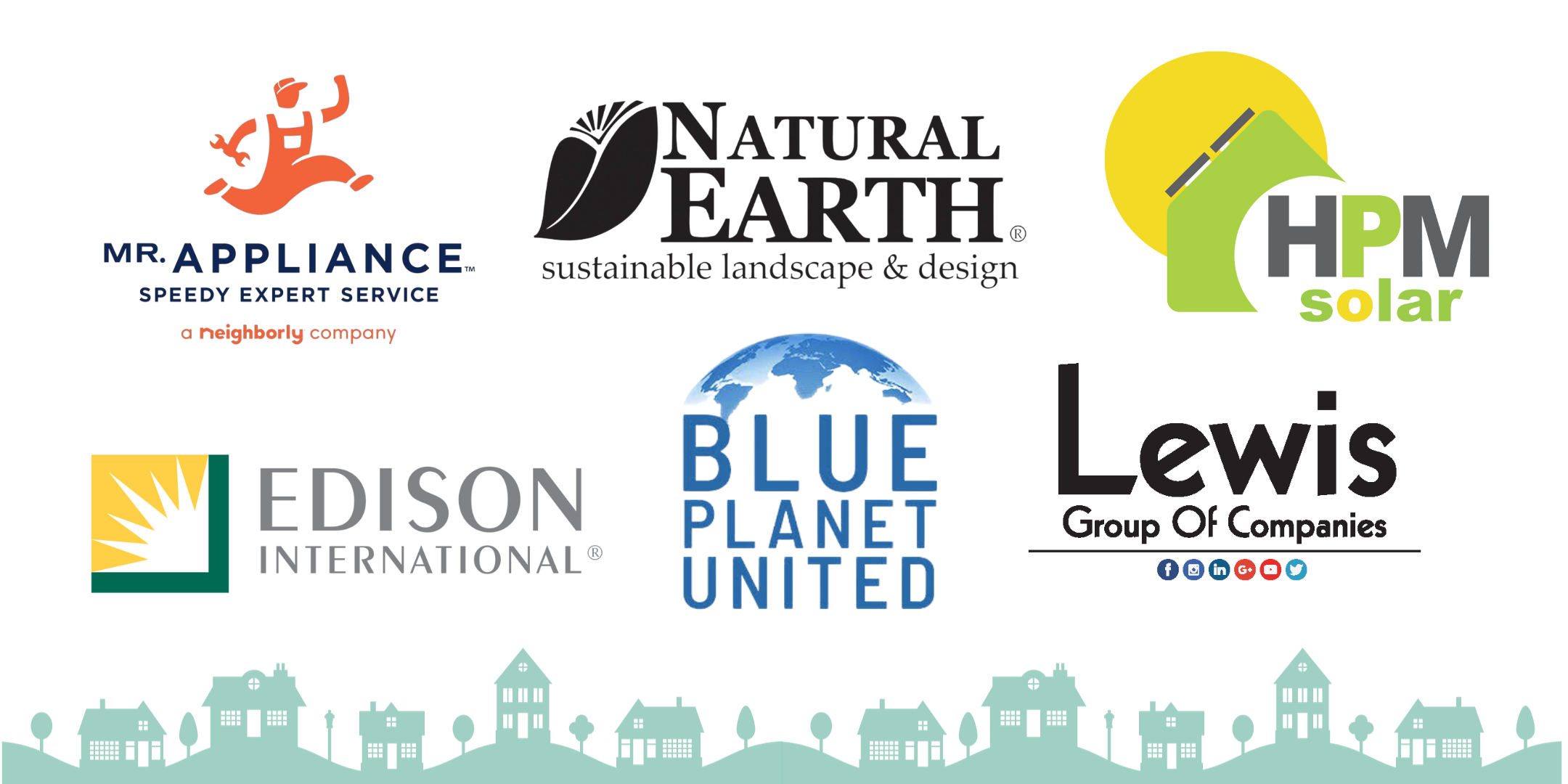 Explore our previous Green Home Tours
A Work in Progress
Jeff and Valerie recently purchased their home and have made significant changes with sustainability in mind. Their primary goals were to increase energy efficiency, improve indoor air quality, shift to clean energy resources, and reduce water consumption. Upgrades include a grey-water system; solar panels and an EV charger; native, drought-tolerant vegetation; an electric car and an electric bike, and more!
A Bike for Every Occasion and an Edible Garden
The Medero family has been car-free for 14 years, including eight years in Claremont. Check out their fleet of bikes and learn how they transformed their front yard into a robust edible garden.
All-Electric Architect-designed ADU
Angela and Brian wanted an ADU to help with aging parents and future housing flexibility. With extensive building & remodeling experience, they took on the role of owner-builder. The finished product includes double-pane window walls, all-electric appliances with ductless mini-splits for heating and cooling, induction stove, electric heat pump water heater, radiant heat bathroom floor, laundry to landscape gray-water system, backyard composting of food waste, 100% recycled composite decking, and a Tesla solar roof
Team Tesla
 Mike and Diane bought their home in 2016, and knew that it would soon need a new roof. They decided on a Tesla solar roof, which would both serve as their replacement roof and allow them to utilize solar energy. They now produce enough power from the sun to power their home and also charge the electric car. Learn about the types of rebates they used to make this transformation possible!
Off the Beaten Track
Tobias set out to have a home that uses both natural systems and the newest tech. From induction cooking to modular heat pump heating and cooling in every room, this home takes innovation to the next level. This is pared with simple solutions: strategic shade trees,  a clothesline, blown cellulose insulation, kitchen countertops made from post-consumer recycled paper, and more.
2022 Green Home Tour Resource Guide
All registered participants received a free copy of our Green Home Tour Resource Guide, which includes a synopsis of each featured tour along with a listing of the contractors and resources that were used by the residents.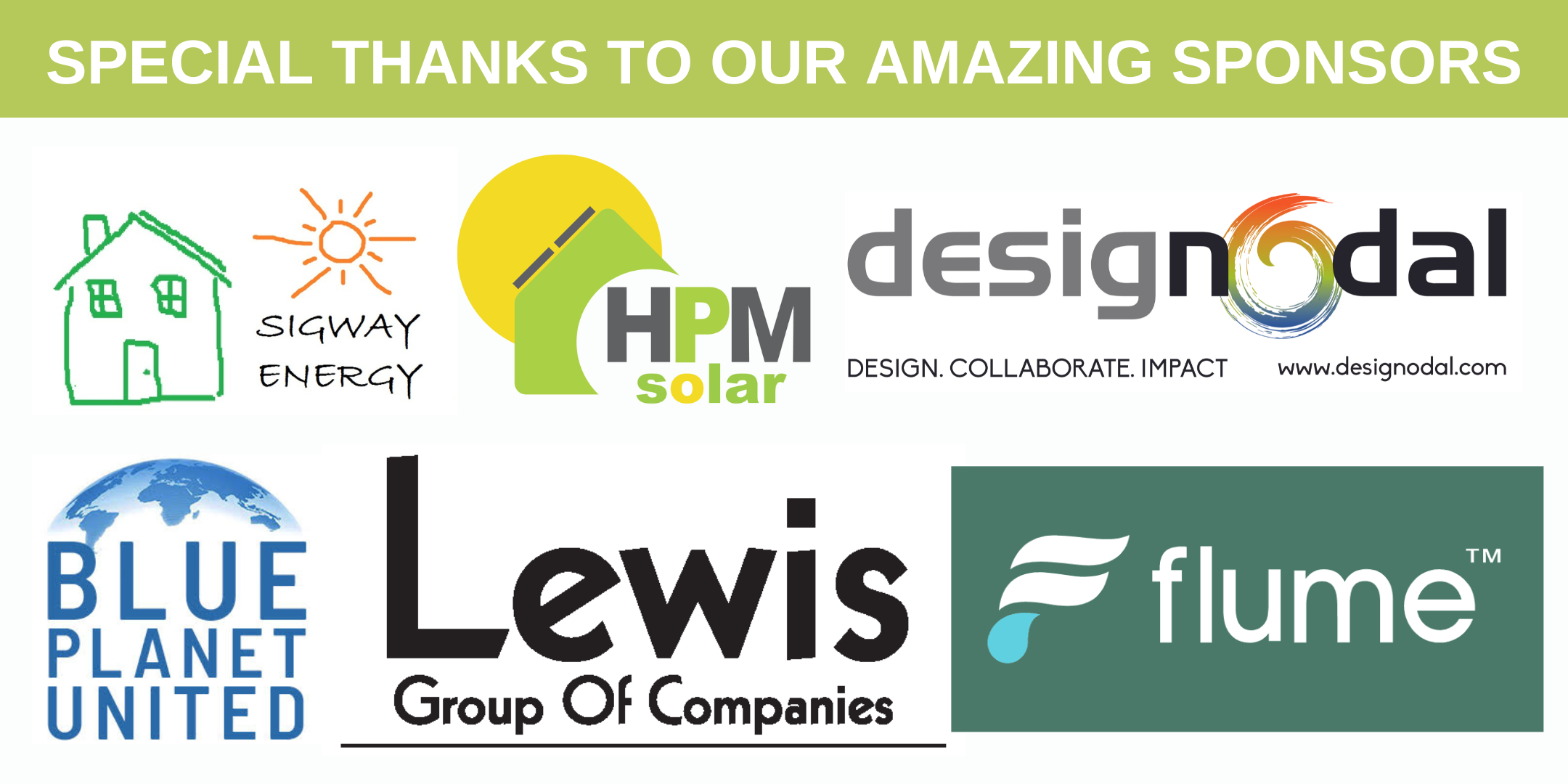 2021 Virtual Green Home Tour
Residential Renewable Power – Generation, Storage and Management
Tour a net-zero home that relies almost solely on renewable solar power, storage and management. Also discuss the relative benefits and costs of grid scaled renewable power vs. rooftop solar with this home owner. (Video)
Backyard Bounty: Gardens, Greywater and Chickens
Tour the property surrounding a historic 1920s home that has been transformed into an eclectic mix of edible, drought tolerant and native plants. A greywater system reuses water to support fruit trees and backyard hens recycle table and garden scraps into a steady supply of fresh eggs and fertilizer for the garden. (Video)
Home Energy Efficiency
With a professional energy efficiency audit in hand, find out how these homeowners focused their home upgrades on state of the art insulation, energy efficient heating and air conditioning, and rooftop solar. (Video)
Sustainable Living for Renters and Seniors
This tour explores ways that renters and those living in senior communities, dormitories, or with family have reduced their impacts at home without making big changes to the property where they live.  Join us for a night with residents who share how they engage in everything from community gardening and composting, to conserving energy and changing consumer behaviors and diets! (Video)
Green Home Tour Resource Guide
All registered participants received a free copy of our Green Home Tour Resource Guide, which includes a synopsis of each featured tour along with a listing of the contractors and resources that were used by the residents.